Savings for your entire family on Prescriptions, Dental & Vision, Hearing, Lab Tests & More!
Everyone in your family can save with the Enhanced Benefits Card*. There is no paperwork to fill out and there is no cost to enroll. Simply print your Enhanced Benefits Card, and present it at any participating pharmacy  every time you have a prescription filled.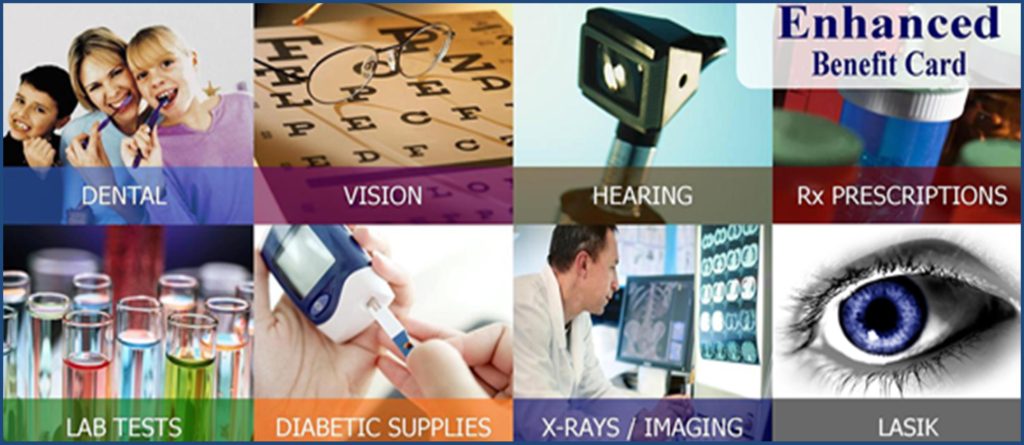 Over 70,000 Pharmacy Locations Nationwide with Rx Prescription Savings of up to 65%
Over 120,000 Dental Locations Nationwide with Dental Savings of 15% – 40%
Vision & Lasik Savings of 10% – 40%
Hearing Savings of up to 15%
Lab Tests, X-Rays & Imaging Savings of 10% – 50%
Diabetic Supplies Savings of 15% – 50%
*The Enhanced Benefits Card's discounts and savings are available to anyone—member or non-member. THIS IS NOT INSURANCE. THIS IS A DISCOUNT AND SAVINGS PLAN. DISCOUNT BENEFITS ARE NOT INSURANCE AND ARE NOT AVAILABLE IN ALL STATES.
---